Reduced Complexity Models
Reduced Complexity Models

RedMod: Reduced Complexity Models - "Advanced data science techniques to create reduced complexity models"

Das 3-jährige Projekt Reduced Complexity Models ist eines der Pilotprojekte der Helmholtz-Inkubator-Initiative und startete am 1. November 2017. Es wird von der Helmholtz-Gemeinschaft mitfinanziert.

Das im Rahmen der Helmholtz-Inkubator-Initiative geförderte Pilotprojekt Reduced Complexity Models ist ein gemeinsames, interdisziplinäres Projekt, welches auf die Entwicklung eines zentren- und fachübergreifenden Lösungsansatzes mit Hilfe neuer mathematisch-statistischer Methoden aus den Informationswissenschaften abzielt.

Die an den verschiedenen Helmholtz-Zentren verstreute Expertise wird mit diesem Projekt gebündelt, um Synergien in der Methodenentwicklung zu erzeugen. In dem Projekt Reduced Complexity Models sind neben dem Helmholtz-Zentrum Geesthacht (HZG), welches auch die Projektkoordination innehat, sieben Helmholtz-Zentren (DLR, GFZ, IPP, GEOMAR, FZJ, UFZ und HZI) aus den vier großen Forschungsbereichen der Helmholtz-Gemeinschaft - Erde und Umwelt, Energie, Gesundheit, Luftfahrt, Raumfahrt und Verkehr - beteiligt.

_________________________________________________________________________
NEWS
Copyright: EGU 2019
4.4.2019: REDMOD PROJECT AT EGU GENERAL ASSEMBLY 2019

Scientists from the RedMod project community will present their research at the EGU General Assembly 2019, taking place in Vienna (Austria) on 7.–12. April 2019.

The EGU General Assembly is a prominent annual event that brings together geoscientists from all over the world into one meeting covering all disciplines of the Earth, planetary and space sciences.

Contributions by RedMod scientists to EGU 2019:
Julia Getzlaff: Tracing net diapycnal mixing in ocean circulation models with Argon
saturation (Poster)
Marlene Klockmann & Eduardo Zorita: Reconstructing Atlantic Multidecadal Variability over the Common Era with Gaussian Process Regression (Talk)
Eduardo Zorita & Marlene Klockmann: Extrapolation and interpolation of climate analogues using Gaussian Processes (Poster)

Copyright: MaxEnt2019
2.4.2019: ABSTRACT SUBMISSION FOR MAXENT 2019 NOW OPEN

The organizing committee has announced that the abstract submission for the 39th workshop on Bayesian inference and Maximum Entropy methods in science and engineering is now open.

The workshop is focussed on UQ methods, high-dimensional problems in machine learning and experimental design, MCMC methods and information reduction with emphasis on applications (eg. astrophysics, molecular dynamics, robotics and hydrodynamics).

It will take place in Garching/Munich at the Max-Planck-Institute for Plasmaphysics (IPP) from Sunday, 30th of June to Friday, 5th of July 2019.

See the website for further details and registration information.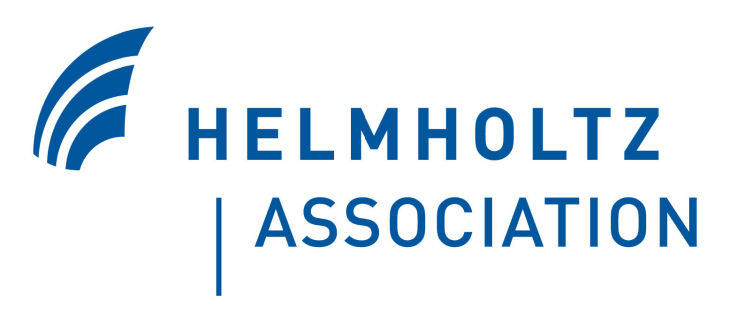 26.3.2019:HELMHOLTZ WILL INVEST 11.4 MILLION EUROS PER YEAR IN ARTIFICIAL INTELLIGENCE AND MACHINE LEARNING

For the analysis of complex data from climate research to health research, the Helmholtz Association is now building six units for artificial intelligence and machine learning. For this purpose, the largest German research organization permanently invests 11.4 million euros annually. The project is being implemented nationwide with a Helmholtz platform for artificial intelligence and machine learning. Read more (german text).

Copyright: Dr. Hendrik Weidemann
4-8.2.2019: REDMOD WORKSHOP II

The second RedMod workshop took place in Heiligenhafen in February 2019. The 1-week hands-on event aimed to make the project scientists familiar with a set of new methods. In advance of the workshop the test cases have been fully prepared, so that they were available for use during the event. The test cases were used for hands on exercises and benchmarks to implement different prototype methods for different test cases and further development.

Copyright: IAEA
5.10.2018: FIRST PLACE "IAEA CHALLENGE ON MATERIALS FOR FUSION"

Congratulations to our project partner Dr. Udo von Toussaint from Max Planck Institute for Plasma Physics and his team for the first place in the world-wide "IAEA Challenge on Materials for Fusion"!!!
read more:
Winners of the IAEA Crowdsourcing Challenge for Materials for Fusion Technology Announced
Needles in a haystack on www.ipp.mpg.de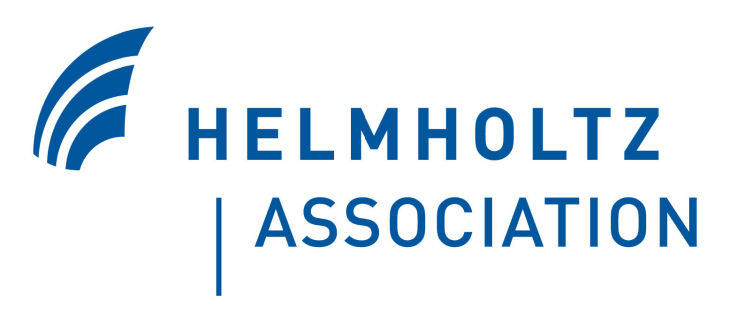 3.7.2017: HELMHOLTZ INVESTS 17 MILLION EUROS IN INFORMATION AND DATA SCIENCE

In personalized medicine, in climate modeling, in the development of self-learning robots and in many other fields of science, dealing with huge amounts of data is rapidly increasing. The Helmholtz Association is therefore strengthening its expertise in the field of information and data science. Five highly innovative research projects will receive funding totaling 17 million euros over the next three years. Read more (german text).